Emsworth Images Website
Stuart Thompson
Welcome to the new Emsworth Images website.
On this website you will find a selection of my watercolours, mostly, but not exclusively in Emsworth, which I have also produced as greetings cards and miniature prints. You can buy these online on this website.
Emsworth is situated on the northern edge of Chichester Harbour, some 8 miles east of Portsmouth and 11 miles west of Chichester. Emsworth is part of the Chichester Harbour Area of Outstanding Natural Beauty, and today is know as a centre of recreational sailing.
Originally famous for its oyster industry, the village today is also a popular destination for visitors drawn to its harbourside walks, its pubs and restaurants, and various events throughout the year.
As a sailor myself, I am attracted to boats and the sea, but Emsworth, with its rich history of maritime activities, its vibrant population and beautiful architecture nestled by the waterside, it is a terrific inspiration for my watercolour painting.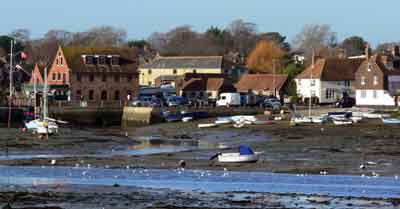 I hope that you enjoy visiting my site, and would be very grateful if you could contact me and let me know your thoughts and reactions.
You can use the contact page on the site, or email me at emsworthimages@gmail.com